SPRING QUARTER 2019
---
---
Course title: FREE-FLOW CITYSCAPES IN WATERCOLOR 
WHEN: Saturday, April 20, 2019 – 10 AM to 2:30 PM (1 session)
WHERE: Spruill Center For The Arts, Atlanta, GA
FEE: $145 (non-member)
Contact me with any questions
Join European award winning artist Diana Toma in learning to let go of stiff technique methods, and discover the joy of painting freely while maintaining the resemblance of your subjects. Advanced beginners are welcome. A photo reference will be provided for each participant, and a demo will be performed live.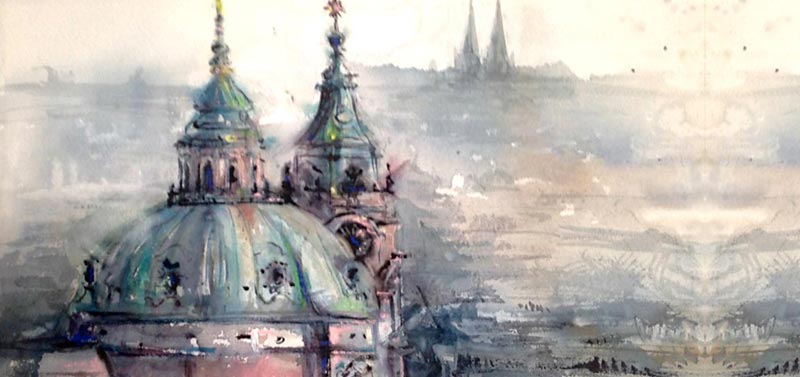 ---
---
Course title: PAINTING PORTRAITS LOOSELY ALLA-PRIMA IN OILS
WHEN: Sunday, May 19, 2019, 2:00 PM to 6:30 PM (1 session)
WHERE: Spruill Center For The Arts, Atlanta, GA
FEE: $145 (non-member)
Contact me with any questions
Discover the excitement of painting portraits loosely, focusing on capturing the facial expression, learning technique tips along the way. This course is an excellent opportunity to release creative blockage, and liberate yourself from the fear of wrong doing. Accidents are converted to serendipitous happenings and the results are fast and gratifying. The course is appropriate for advanced beginners, Intermediates and advanced. A demo will be performed at the session, and individual guidance offered as you progress with your artwork. Supply list available on www.spruillarts.org. For more information about award-winning visual artist Diana Toma see the BIO section on the website.