Course title:  "Bloom Your Self" INTUITIVE PAINTING WORKSHOP
WHEN: Saturday, August 18, 2018, 10:00 AM to 2:30 PM
WHERE: Spruill Center For The Arts
FEE: $140/student
Contact me with any questions
Join European award winning artist Diana Toma in exploring intuitive painting through mixing mediums. This workshop is about letting go of inhibitions and connecting with your own inner creative volcano. Release the fear of painting and learn to express yourself on a large surface, splashing, smudging, layering, unraveling yourself on the canvas, trusting the process, and empowering yourself by learning techniques that offer a new way of approaching your creative journey. This just might change the way you approach painting! NO EXPERIENCE NECESSARY, ALL LEVELS WELCOME, from first-time painters to advanced professionals. All you need is an open mind. Trust. You are creative already. Bring your own large size canvas (a 36″x48" width recommended) and pay $20 directly to the instructor to use her paint supplies. Visit www.spruillarts.org for more information on European visual artist Diana Toma.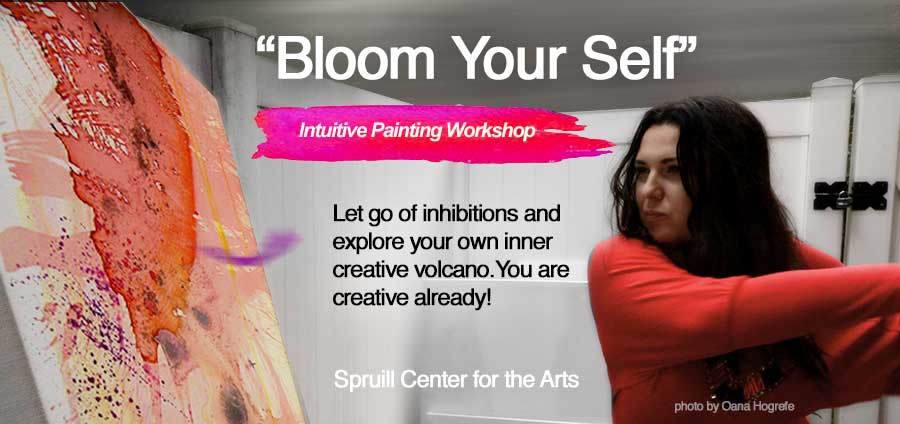 ---
---
---
Course title:  PAINTING GARDENS FREELY IN ACRYLIC
WHEN: Saturday, August 25, 2018, 10:00 AM to 2:30 PM
WHERE: Spruill Center For The Arts
FEE: $140
Contact me with any questions
Discover the excitement of painting gardens freely, focusing on capturing the emotion of the subject while keeping the resemblance, learning techniques along the way. This class is an excellent opportunity to release creative blockage. The results are fast and spectacular. Demos will be performed at each session! All levels welcome. See www.spruillarts.org for a list of supplies you will need to bring to class.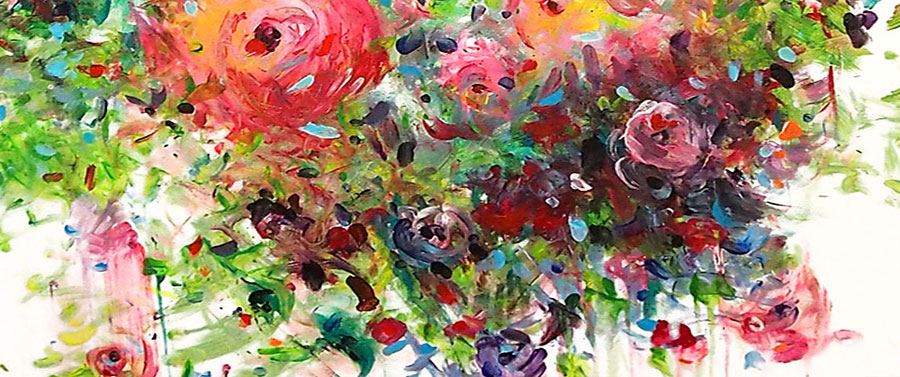 ---
---
---